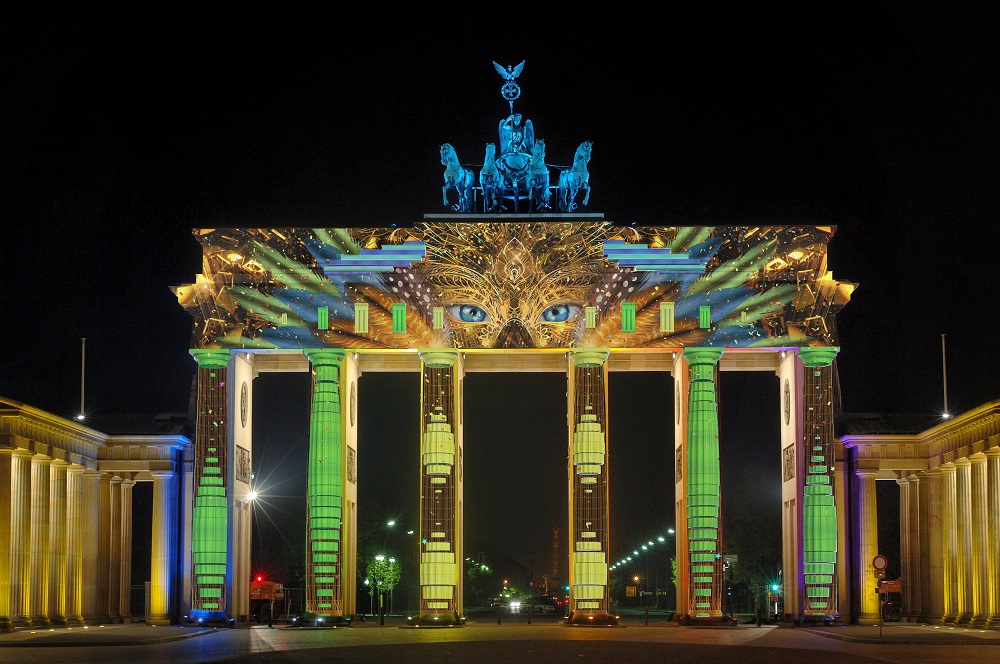 MP-STUDIO is a visual effects agency specializing in 3D projection mapping from Berlin and Sofia.
Locations: Brandenburg Gate "Berlin – Connecting Cultures", Zeughaus "70 years of Israel"
In 2008 the versatile studio was founded. They are pioneers in 3D projection mapping and have worked on numerous international projects in Europe and the Middle East (Kuwait, Dubai, Qatar, Austria, the Netherlands, France, Belgium, etc.). The international and experienced team, together with the latest technologies, lay the foundations for high efficiency and quality from the beginning until the end of their projects. MP-STUDIO offers smart and creative solutions for 3D video mapping, stage shows, advertising, events or even permanent installations. Make Ideas Play! MP-STUDIO supports the Festival of Lights team extensively and committed with competence, creativity, advice and action and a lot of passion. Our team is very grateful!
Website: https://mp-studio.eu/
Facebook: https://www.facebook.com/MakeIdeasPlay
Instagram: https://www.instagram.com/mpstudio3d/
Showreel: https://vimeo.com/344359624