3100000
Visitors in 2022*
3700000
views on Flickr ***
952000
Homepage Visits 2022**
193828
Social Media Follower 2022***
666
FOL posts/h about FOL on Facebook*
39628900
TV coverage 2022***
988899408
Online coverage 2022***
1422049368
Total coverage 2022***
*during the festival month
**during the period 18.09.-18.10.2022
***last updated: 21.10.2022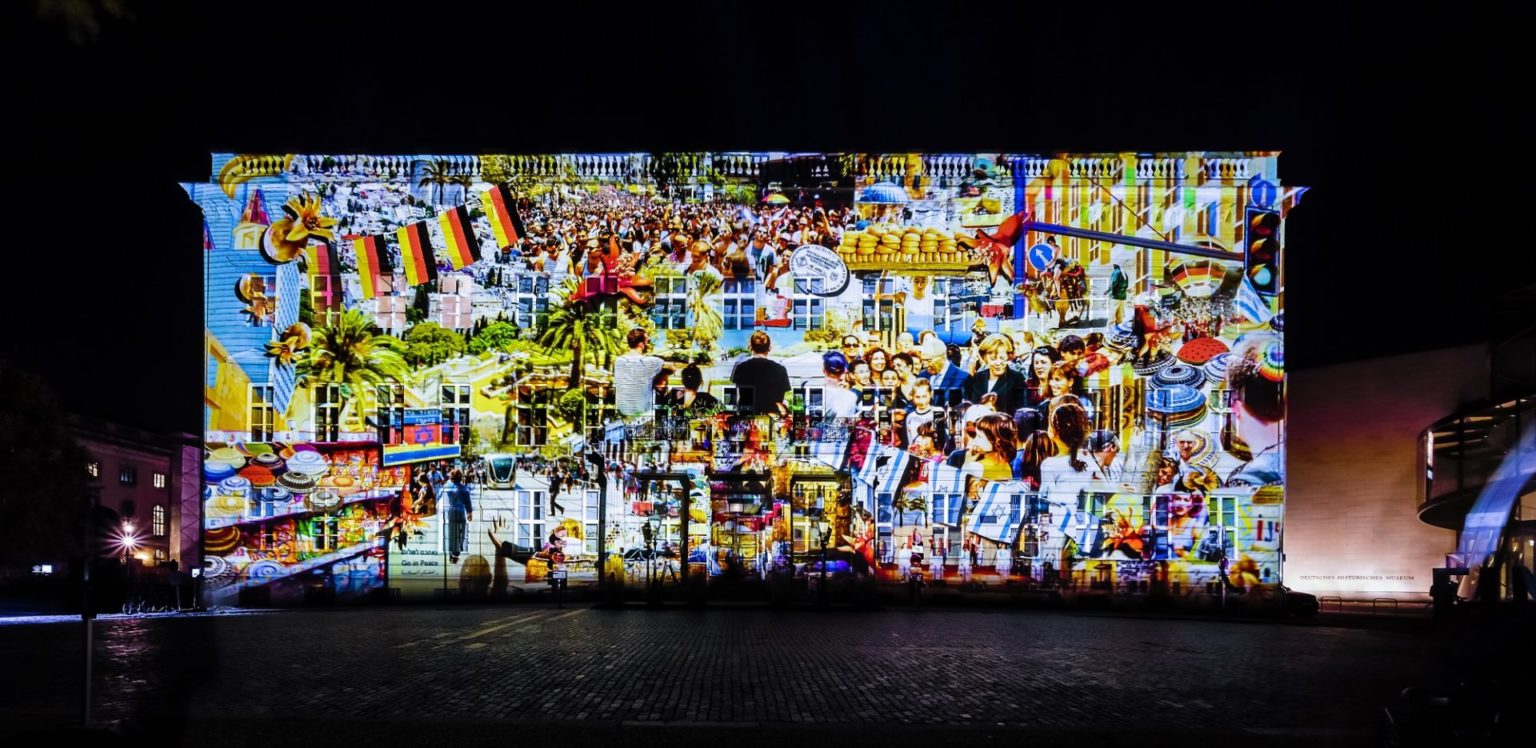 | | |
| --- | --- |
| Period: | 10 nights in autumn in Berlin | core time: 8:21pm until midnight |
| Visitors: | Around 3 million per year in 10 nights, spread all over Berlin |
| Mission statement: | The FESTIVAL OF LIGHTS stands for artistically high-quality stagings of landmarks, buildings and squares by means of light, projection and video art. |
| Characteristics: | artistic, cultural, creative, innovative, multimedia, sustainable |
| Special features: | fascinating, spectacular, extravagant, inspiring, emotional, unique |
| Supporting program: | diverse events and tours |
| Admission: | free of charge for visitors |
| Festival communication: | Online | Viral | Print | Live Homepage | Social Media | Newspaper | Magazine | Program Booklet | Newsletter | DOOH | Projections | Merchandising | Branding | Trailer in TV & Radio | Brand Lounges | International PR and communication work |
| Organizer: | Festival of Lights International Productions GmbH |
| Producer: | Zander & Partner Event-Marketing GmbH |
| Artistic Direction & Director: | Birgit Zander |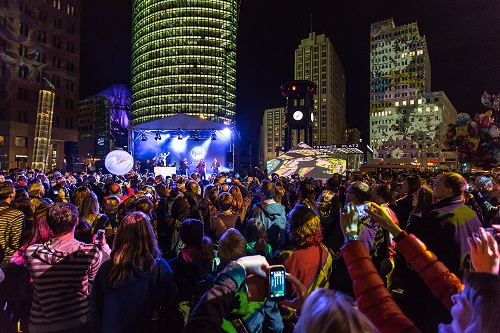 Events within the FESTIVAL OF LIGHTS
During the Festival of Lights you can enjoy many events such as:
International Festival of Lights Award
World Championship of Projection Mapping
Grand-Opening
Launch party
Music events / Concerts
Night of the open doors
LightSeeing
Show Cases on single nights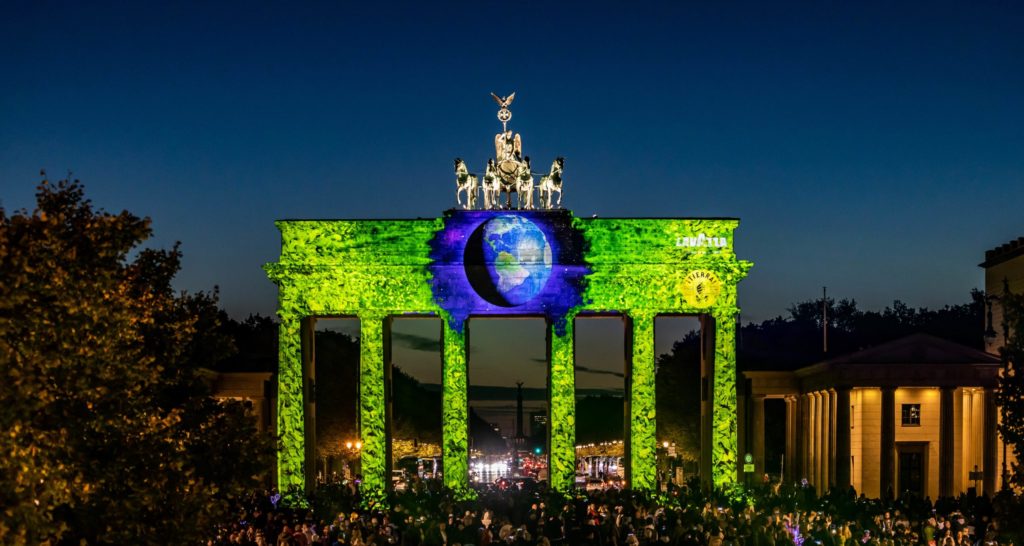 Become part of the official festival program
This is how you can participate in the FESTIVAL OF LIGHTS:
Title Sponsor
Presenter
Main Partner, e.g. with sponsorship for a building illumination (landmark, monument)
Official Partner with a customized installation on their own building
Event Partner
Hotel Partner
Media Partner
Licensee, e.g. for LightSeeing
Individual cooperation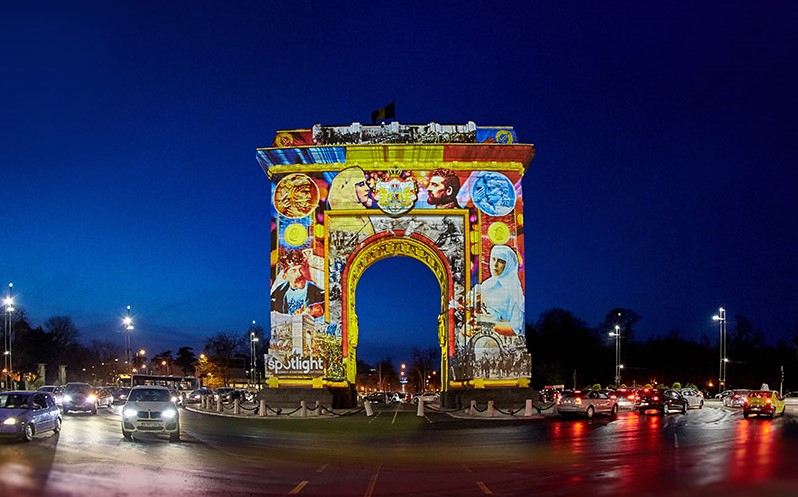 Contact
The city becomes a shining stage and selected landmarks, buildings, streets or squares become stars. National and international artists, designers and creative teams join us in telling stories, conveying messages and directing the focus to something special and unique. The FESTIVAL OF LIGHTS is an international marketing and communication platform – for our partners, sponsors and guests from all over the world.
Extensive partner integration is possible. For this purpose we create individual and tailor-made concepts, which we explain en detail.
We have the know-how and the technology for unique works of art in light, 3D video mappings, projections and diverse installations to make landmarks, monuments or your own company building sparkle together with you. You will receive an all-round carefree package from us.
Learn more about the possibilities, become part of the FESTIVAL OF LIGHTS! Write to us: partner@festival-of-lights.de.
Your contact person is Birgit Zander.
More information for download