31. Marlene-Dietrich-Platz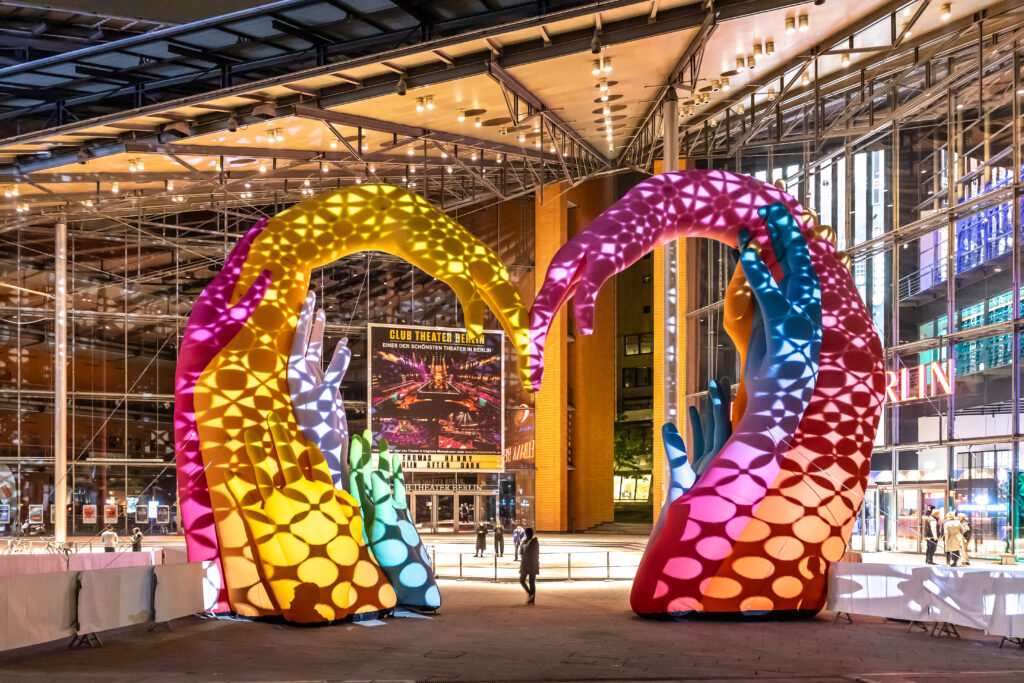 TOGETHER! art object
An absolute highlight stands on Marlene-Dietrich-Platz in front of Spielbank Berlin: the monumental light installation "Together" by the artist group OGE Design Group (Merav Salush and Gaston Zahr). The gigantic colourful hands form a heart and thus symbolise love, empathy, cohesion in all our diversity.
Design:
Gaston Zahr & Merav Salush / OGE Design Group
Israel / Germany
Presented by Potsdamer Platz
PLEASE NOTE
You are welcome to photograph this installation for personal use. However, we would like to inform you that commercial use of photos and videos of the installation without our permission is strictly prohibited. Thank you for your understanding.